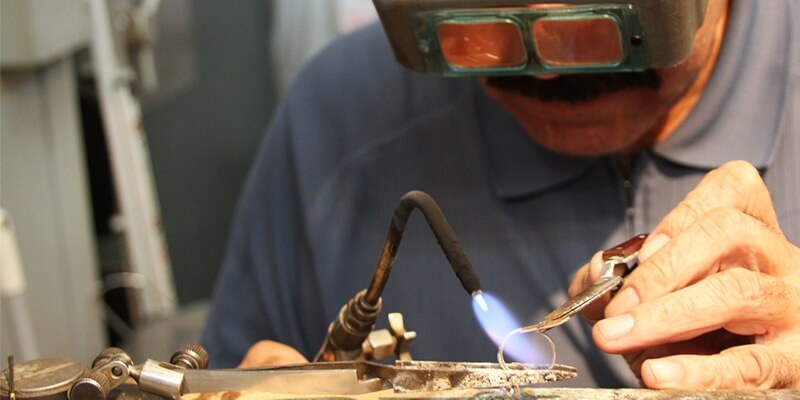 step

1

: Bring Us Your Idea.
Any dream item that you want us to bring to life is possible. Whether you saw it in a magazine or in your dreams we can create anything from rings, charms, bracelets, name plates and more, the possibilities are endless. Once the order is placed we require at least half of the cost down as a deposit.
step

2

: We Create It.
With more than 20 years of experience, our jewelry experts are sure to create your dream item just as you imagined it. Custom items can take one to three weeks to manufacture. The estimated time of completion will be given at the time of the order.
step

3

: You Approve It.
We strive for our customers to leave with a beautiful custom item and a smile on their face. We guarantee our work until our customers are 100% satisfied and pleased with their custom item before paying the remaining balance.